Technology of building adaptive graphical web interfaces for data editing
Keywords:
adaptive web interfaces, integration of heterogeneous information, xml document navigation, xslt technologies.
Abstract
The article discusses the technology of creating and modifying data in a heterogeneous information system using adaptive graphical web interfaces. The purpose of the work is to create a set of technical developments and techniques that implement a systematic and integrated approach to the construction of adaptive user interfaces. The research method is based on a systematic analysis of modern technologies for creating adaptive graphical interfaces, developing their own technology and testing it experimentally. A server-side Web application has been developed that provides on-screen forms for creating and editing XML documents in accordance with the selected XSD schema. On-screen forms are generated on the server side and are provided to the user as HTML pages. The field of application of the above-mentioned technology is the integration of the created adaptive graphical web interface in a distributed information system in order to increase the efficiency of user access to heterogeneous information and the ability to manipulate it.
Downloads
Download data is not yet available.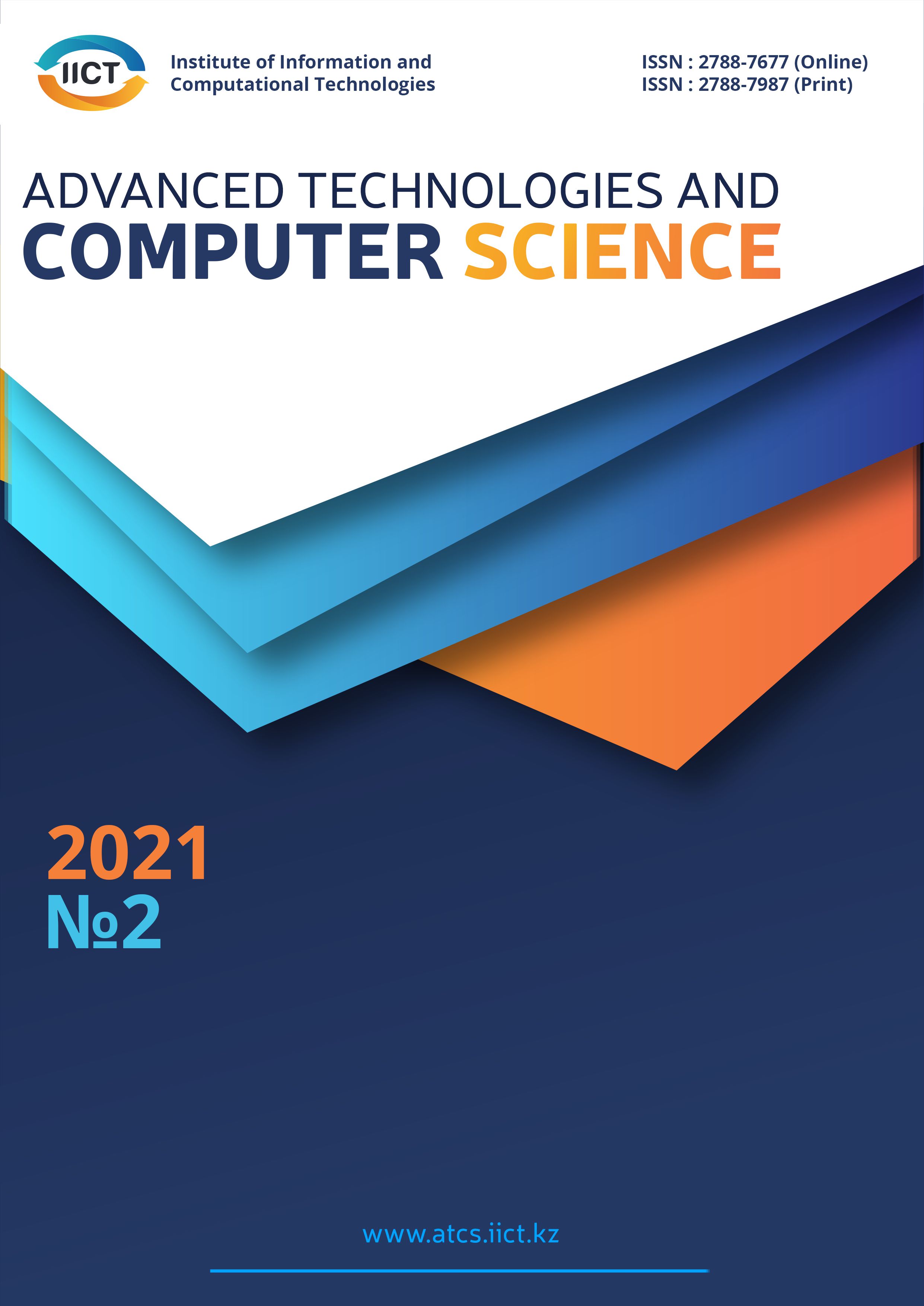 Downloads
How to Cite
Mukhitova, A., & Yerimbetova, A. (2021). Technology of building adaptive graphical web interfaces for data editing. ADVANCED TECHNOLOGIES AND COMPUTER SCIENCE, (2), 29–33. Retrieved from https://atcs.iict.kz/index.php/atcs/article/view/48
Section
Information and telecommunication technologies
License
Copyright (c) 2021 ADVANCED TECHNOLOGIES AND COMPUTER SCIENCE
This work is licensed under a Creative Commons Attribution-NonCommercial 4.0 International License.